Carolina Cowboys Personalized Jersey
Carolina Cowboys Personalized Jersey
Carolina Cowboys Personalized Jersey
Use Next and Previous buttons to navigate. Select the product image to view larger image.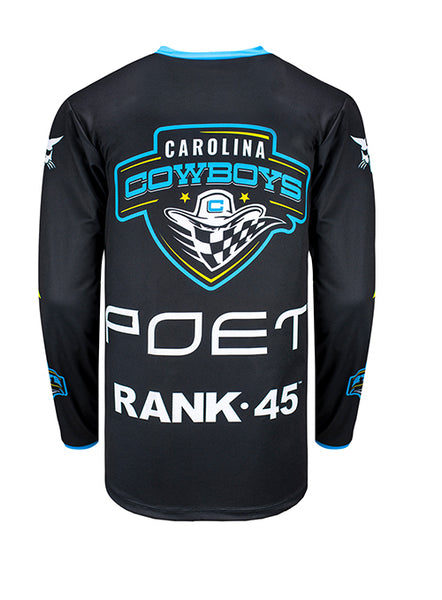 Get ready to ride with style and show your support for your favorite Professional Bull Riding team with this official PBR Team Jersey. Whether you're a seasoned bull riding enthusiast or 
watching from home
, this jersey is designed for comfort and performance. 
Join the excitement and represent your team in style this season.
Brand: Hot Shoppe Designs
Fabrication: 100% Polyester
Color: Black
Country of origin: USA
Weight: 8 oz
Screen printed
Long sleeve
Personalized products may take 2-3 weeks to ship and are non-returnable.
You May Also Like